Plug'n'Play
Our table is a fully-integrated solution that is built to impress visitors from all ages and origins. Just plug it in and connect it to internet and you will have a product that generates cash from the beginning.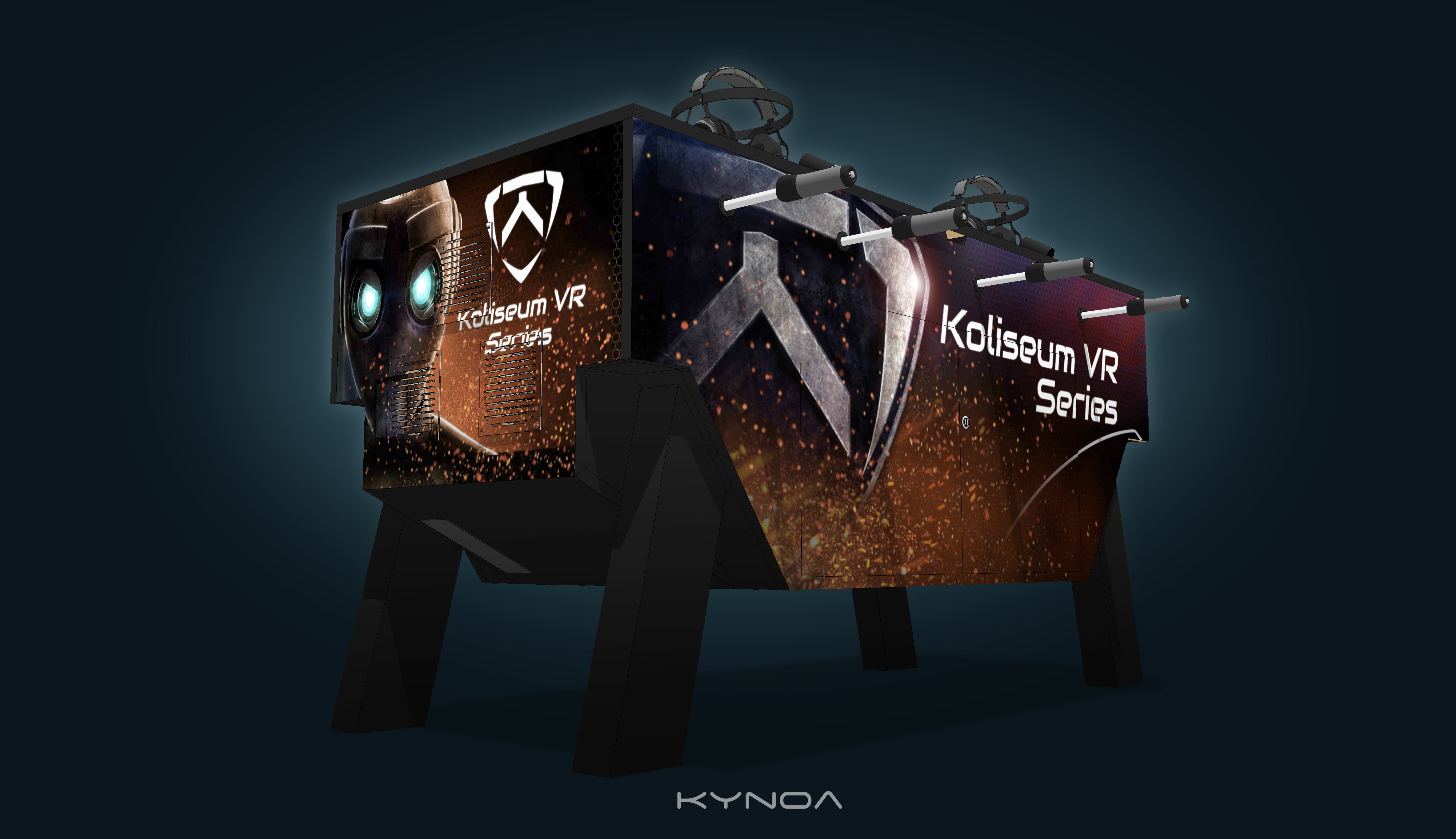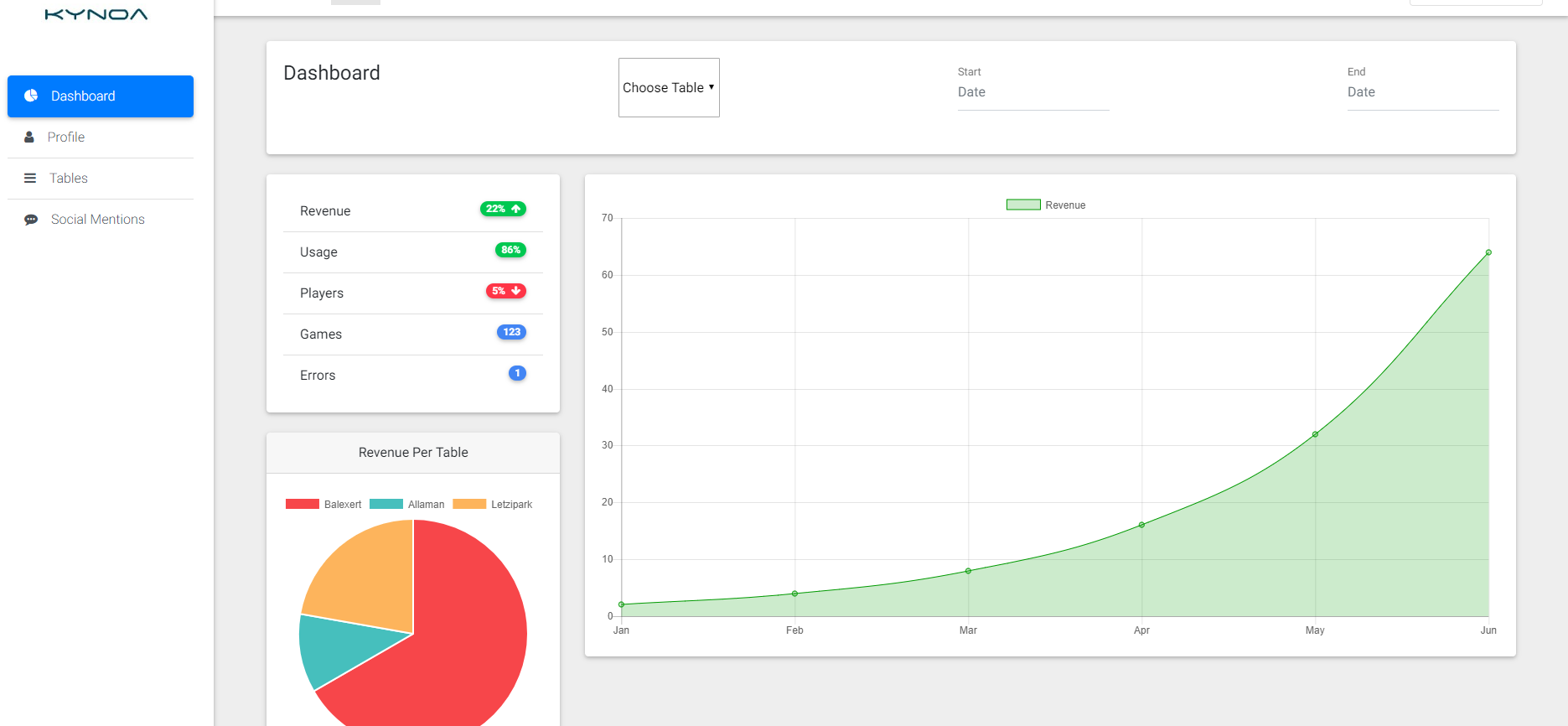 Admin Dashboard
Manage the table from our custom online dashboard. Get the full statistics on usage, players, revenue and change game settings directly from a simple to use online dashboard.
E-sport features
The game is developed for e-sport. It allows you to organize tournaments and events to create awareness and recurring customers. All the data is tracked in the admin dashboard. We can recommend tools to help you organize a smooth tournament without the hassle usually attached to these kind of events.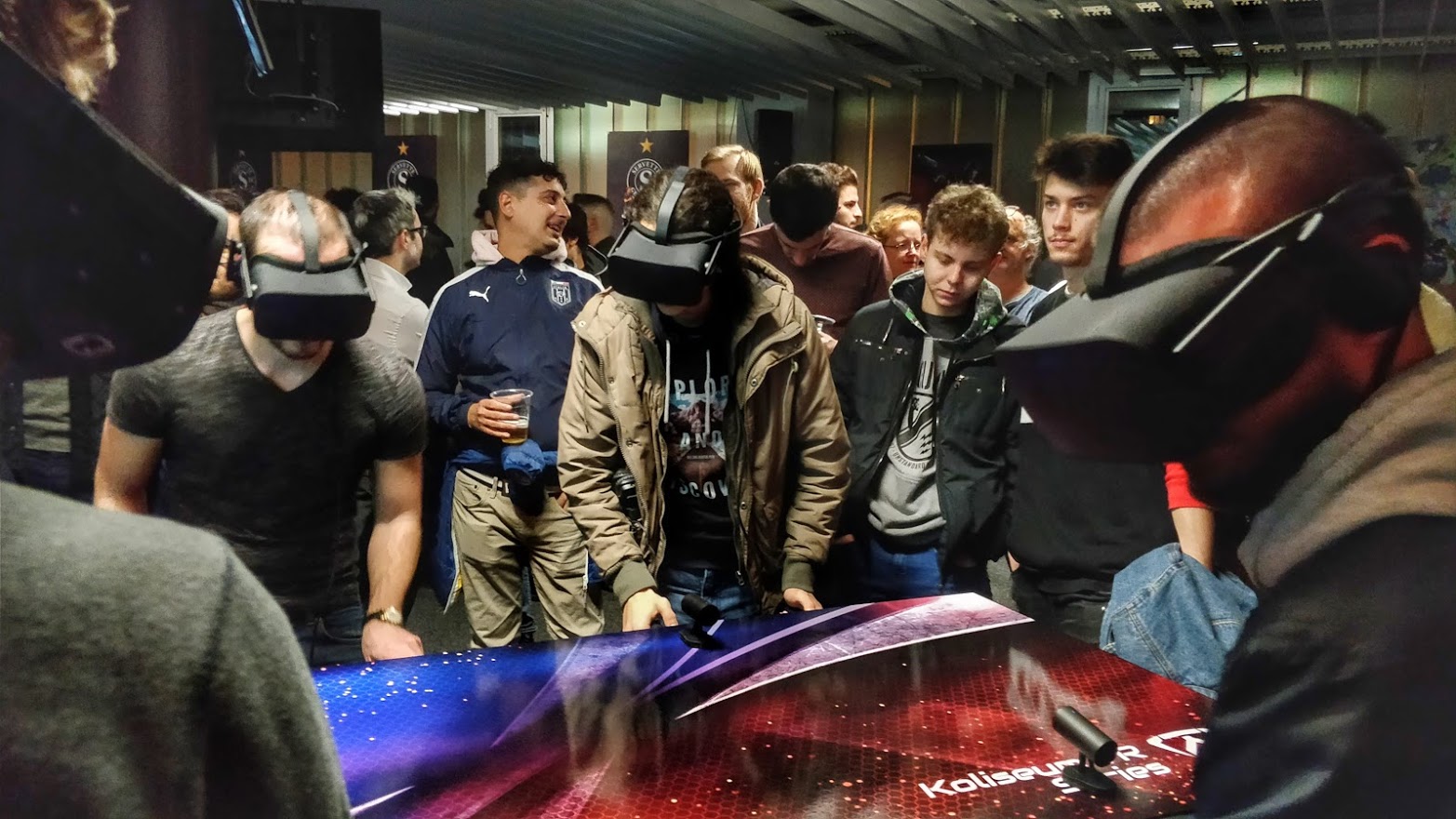 What can we help you with?
FAQ
What are the table's dimensions?
Table height: 95 cm
Table length: 175 cm
Table width: 80 cm
Floor area: 10 square meters, including players
What is the game's duration?
The game lasts 5 minutes.
What is the flow of players?
In this set up, 24 people can play per hour.
What are the requirements?
Power: 220 V, 10A
Connection required: Wi-Fi or wired network